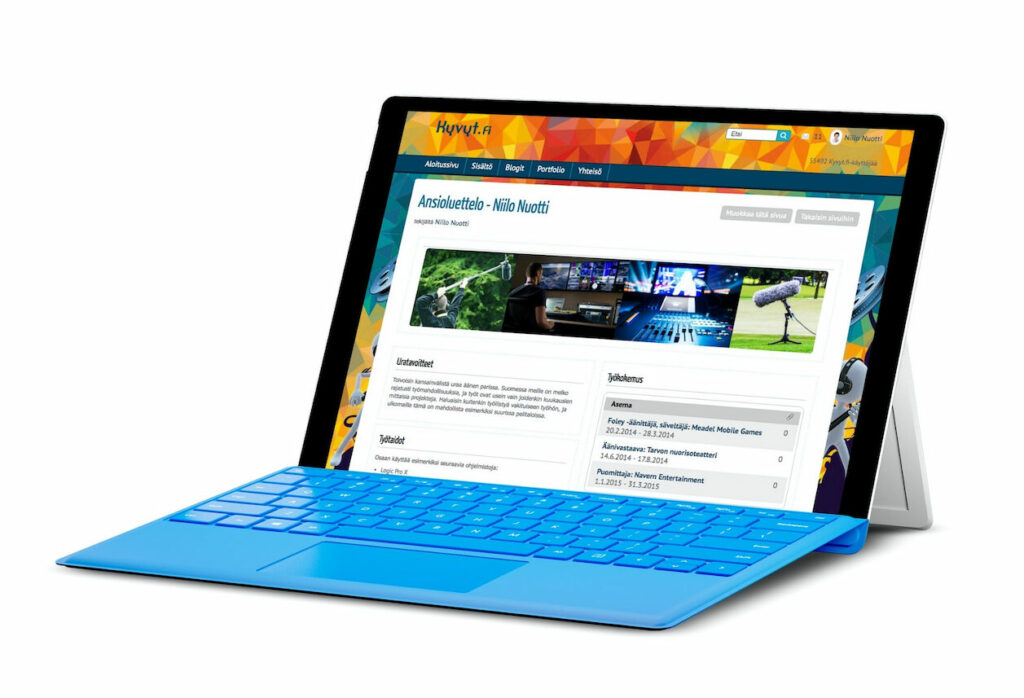 Expertise and skills saved in an ePortfolio.
Kyvyt.fi is a digital portfolio service that helps making skills visible. It's possible to reflect and document knowledge, skills and learning with the service. Portfolio pages can be shared online to communities or certain people.
Start using a tool that supports lifelong learning.
Kyvyt.fi service is used for creating extensive development and showcase portfolios. It can be utilized as a part/end-product of a thesis and for documenting work placement.
Teachers, student counsellors and work placement supervisors can support, direct and evaluate their own students or trainees in Kyvyt.fi. Because the service is open, it can be used as a directing environment for work placement as work placement supervisors can access the platform in addition to teachers and students. The openness supports the collaboration between educational institutions and enables leading projects in a mutual environment.